Same Day Repair
We offer same day services to repair, replace, and install broken torsion springs or extension springs of the door, rollers, hinges, bearing plates, horizontal and vertical track, cables, weather stripping, bottom seals, and much more in Portland, Oregon.
Free Estimation For Gate Repair
When it comes to installation of a garage door, don't worried about budget, and be assured that you are investing in safety and security, as well as aesthetics of your abode or commercial building. We provide garage door repair, installation, and maintenance services to our residential and commercial clients.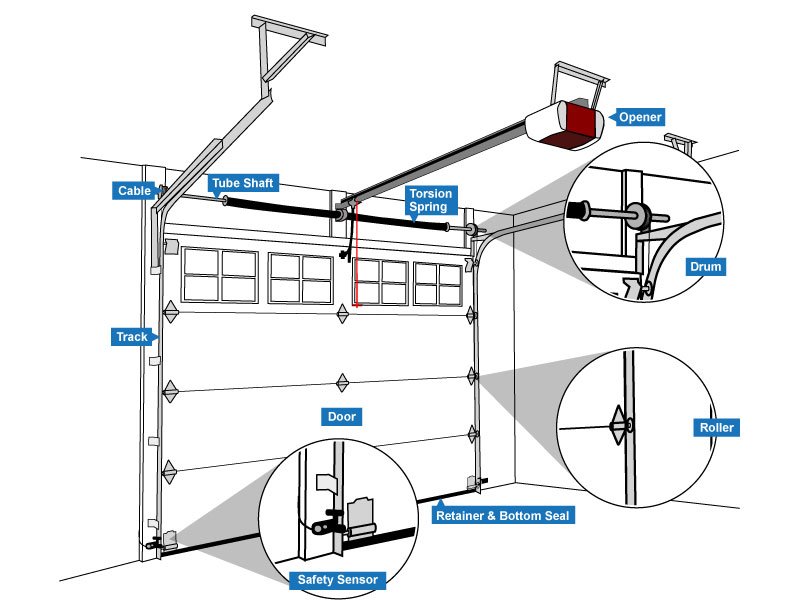 Guarantee on Spare Parts
We assure you that our trusted technicians only work with the prestigious manufacturers that use cutting edge materials to produce durable, attractive doors that are built to last. Our installation team of experts is highly experienced in maintaining and installing garage doors. 
At Go Garage Door Repair Portland, we offer the widest range of high quality residential and commercial doors that suits your budget and enhance your curb appeal.
How Does It Work?
Do you want to replace your garage door? Count on us. We will go miles away to secure your defense line. We'll replace your garage door without pinching a hole in your pocket.
We can install and change garage door roller that allows your door to run smoothly and it applies less-stress on the operator that save you from costly repair on the garage door opener.
We deliver reliable services for garage door opener repair and installation. Our garage door engineers will complete the job swiftly and professionally.
We can replace the garage door spring expertly. It allows the door to raise and lower smoothly and safely. Get in touch with us to get more information about our services.